About Lara Hanson, MSW, LCSW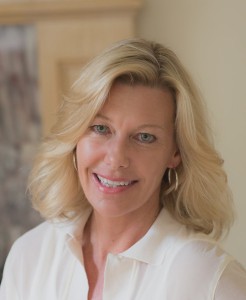 As a young girl I gravitated towards caring for others and being compassionate.  I loved childhood story books like Winnie the Pooh and movies like Charlotte's Web.  I was the child that liked adventures outdoors; exploring in nature the world and engaging in making creative things like forts and tree houses.  I loved going camping, and being around animals. In my teens I babysat, I volunteered with Senior Citizens, and at one time thought of becoming a veterinarian.  Who knew these were some of my experiences in life that would lead me to a passionate career of helping others?
My life experiences which included participating in competitive sports, in hiking/trekking and other outdoor adventures, highlighted to me the value of the mind-body connection in learning as well as in healing.
I became a licensed therapist at the Master's level and acquired specialized education in treatment interventions in play therapy, and art therapy as well as EMDR (Eye Movement Desensitization Reprocessing).
I have been honing my skills for many years in every position I have held.  As a Services Worker my knowledge and experiences in areas of trauma, abuse, victimization, violence, abandonment, family conflict, adoption as well as separation/loss and grief issues were firmly formed.  As a clinical therapist I pursued and specialized in interventions like Play Therapy, Art Therapy, EMDR, and other forms of traditional talk therapy that incorporate the mind and body connection in healing.
As I pursued my life and career endeavors, I decided to move into private practice.  In my practice I value the time and flexibility I have to be focused on my clients. I run my practice in a way that allows me to always have the energy and passion to meet my clients' needs, whether they be children, families or adults.
I believe therapy works best when you and your therapist are invested in your growth and healing.  My job is to thoughtfully challenge you to try different ways of acting and seeing your world, so that you are more fulfilled.